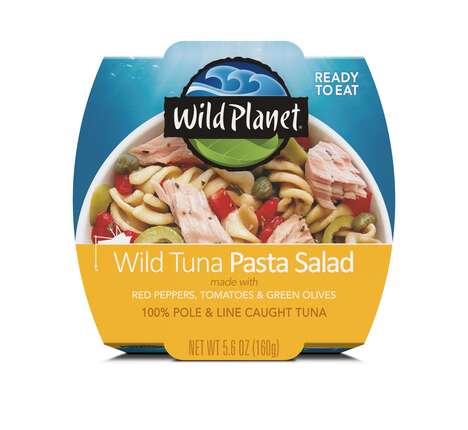 WIld Planet is introducing a new line of Ready-to-Eat Tuna Salad Bowls that are conveniently packaged and truly ready to eat as desired, since no heating or prep time is needed before digging in. The products are designed to be consumed straight from the bowls and they have the potential to serve as satisfying snacks or light meals.
The seafood salads are available in protein-packed varieties like Wild Tuna Pasta Salad with organic red peppers, tomatoes and green olives; and Wild Tuna White Bean Salad with organic chickpeas, carrots, red peppers and green olives. Notably, the bowls are made with wild skipjack tuna,the species of tuna with the lowest levels of mercury.
The Ready-to-Eat Tuna Salad Bowls are packaged in 100% recyclable, plastic-free packaging to support the welfare of ocean life and habitats.