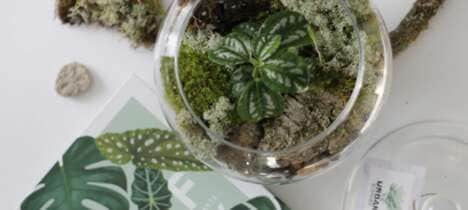 The Urban Botanist "began out of a sincere desire to engage with nature in an urban environment." The company offers a range of DIY kits, moss frames, and accessories alongside virtual (and pre-COVID, in-person) workshops to help city dwellers connect and interact with nature.
Currently, the Urban Botanist offers the following virtual workshops: the Terrarium Workshop, the Moss Frame Workshop, the Plant Care Workshop, and the Wellness Workshops. These workshops can be booked for corporate team events and will include a live instructional one-hour seminar. The company also offers bonsai tree workshops for beginners and intermediate owners, helping coach and guide them through the care process.
Individuals can shop and book workshops directly on the Urban Botanist's platform.
Image Credit: The Urban Botanist