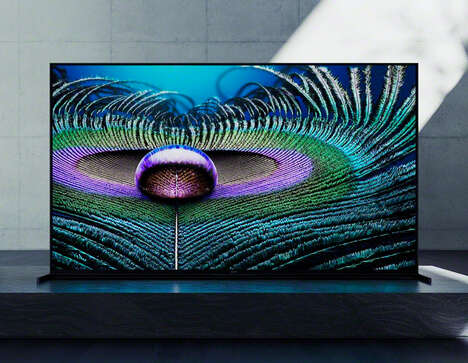 The Sony 4K Bravia XR LED TVs are some of the latest living room technology solutions for consumers seeking to enjoy their favorite content like never before.
The TVs make use of Cognitive Technology that is reported to understand how the human eye perceives imagery as well as how our ears interpret sound. This information is then used to adjust what the user sees and hears to ensure it's as crisp, sharp and high-quality as possible.
The Sony 4K Bravia XR LED TVs come in a range of picture quality and size options to choose from, and come as part of the latest shift in the home entertainment market. This is seeing the continued optimization of home technology take place to maximize the experience for modern consumers.